Friday, February 23 2007, 14:19 GMT
By Miriam Zendle, Music Reporter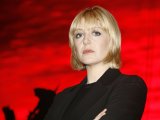 This weekend Most Haunted goes live once again. But this time it's an extra special paranormal investigation – the team are heading to Transylvania in search of Vlad the Impaler.
Head of the ghost hunting squad Yvette Fielding explains what's in store in one of the most notorious spiritual hotspots – and tells all about working on the show.
Could you tell us a little about the upcoming Most Haunted Live Special?
"For the first time ever we're going to do a live show abroad. We've decided to go to Transylvania and we're going to spend three nights live in one of the castles that is associated with Vlad the Impaler. There's an immense history behind this vast castle, it's huge, there's various hauntings which have been witnessed there, it's a very frightening place, as I say it's in the mountains – the weather is very, very cold there and we're taking the whole team with us. We don't have an audience with us, there's no live audience, so it makes it even more special, because it's an even smaller team alone in the mountains in a haunted castle in Transylvania."
How have your opinions changed since you started doing the show?
"My opinions really haven't changed that much, but many things have happened to me and the crew that I can't explain. I definitely know there's something out there, but as I've always said, what that is we don't know. Whether there's a scientific explanation for it, whether dead people are really trying to communicate with us, I don't know. It will probably be many years before we do know."
Has there been any particular event you've experienced that has made you wonder whether there really is an afterlife?
"There's been many. I heard laughing in my ear, a man laughing in my ear, that we actually caught on my radio mike…there's definitely something out there. Furniture moved in front of my eyes, I've seen things, I've been touched, I've heard things. But scientists can't explain [it]. That's what makes me think – and I don't care what anyone has said – there's definitely something out there. Definitely something out there, and for any scientist to turn round and say 'there's no such thing as ghosts', I just think 'well, how naive you are, because they've not experienced the things I've experienced'. Let's call them ghosts, but what are ghosts, we don't know."
With hindsight, did you ever have any ghostly experiences on the Blue Peter set? Were there any stories circulating around Television Centre?
"No! Only that George the tortoise had a little bit of a bladder problem. That's the scariest thing that ever occurred. Not one scary thing, like I say. George did take the biscuit – I think on my first day on Blue Peter he weed all over me…that was it, really!"
Do you think you might get a good Most Haunted if you went to the Blue Peter set?
"I don't think you would get anything there, what would we get there? You only go to places where people have reported phenomena. We went to the Coronation Street set because the crew and camera crew and actors were reporting seeing things, seeing spooks. As far as my knowledge goes, everybody seems very happy at Blue Peter!"
Do you have a wishlist of places you'd like to investigate, and if so, what's on it?
"Oh god, there's loads. Loads of places around the world I'd love to go – Egypt, I'd love to do a seance in the tombs of Egypt, that'd be really frightening. I'd also love to investigate Hampton Court Palace, and of course the Tower of London. We've never been allowed to do it, but I'd love to do that. It would make a dream come true."

Almost there! Your clueword can be found in a review of the Nokia E61 handset
In terms of fan reaction, do you ever check fan forums to see what people are saying about you? Do you get good feedback?
"I look at the Living TV forum a lot. There's an awful lot – there are comments on there that are quite hurtful, but they're also very positive. Fans of Most Haunted love the show, they've got lovely positive things to say – they'll suggest things, and I have actually read them, taken on board what they've said, and Carl and I will do our very best to implement them into the show. A lot of the time I read some of the things and they'll say 'Yvette's trying to look all gothic' or 'Yvette looks weird, Yvette looks fat' or this that and the other. You think 'enough, enough, okay, okay, so you don't like me!' I choose not to read those ones, because otherwise you get very depressed."
There's always someone who's rude!
"Oh, absolutely, and [though there are] people that love the show, you always, always, always have your sceptics. You think – I think we will have done a brilliant investigation when we've got stone throwing phenomena, we've got rappings and banging and it's never good enough. It's never, ever good enough. It's fake or it's not right, or 'how come they get this phenomena and I've been ghost hunting for twenty odd years and I've never got that'…I don't have an answer for them. I think sometimes if we did get a full ghost manifestation caught on camera and it was 100% real, they would all think it was fake, the sceptics, it was computer-generated or something. You can't win with the sceptics. They will never, ever believe. The believers are brilliant, they're our true, true fans and they're the people who keep Most Haunted going."
How do you think the show has changed since Derek's departure?
"The show has gone from strength to strength, the viewing figures speak for themselves. We've done brilliantly well, I think we've moved in a new direction. I think David Wells is just the best medium I've ever worked with. We all get on really very well as a team and we're all happy."
Have you ever seen programmes like Dead Famous, and what do you think of those?
"I have! I think they're brilliant. I think Dead Famous is a brilliant idea, a great show. It's quite interesting, because Gail suffers from stress alopecia, and so does Stuart, who had an incident with a supposed ghost – he was thrown to the floor and was screaming, and the following week he got alopecia and his hair has never grown back since then. Very strange. So it could be paranormal, I don't know. It just seemed very strange – I was like 'oh my god' when that happened to Gail, I was like 'flipping heck'. But it's a really great show, a really good show, and I really enjoy watching it when I can."
Do you yourself manage to catch much TV?
"I choose not to, really. There's so many adverts now I can't bear it. You get into watching something and then suddenly the adverts are on for about seven minutes, it's like 'oh, for god's sake'. I'm not a very good spokesperson for watching TV, I'm afraid, cos everything always seems to come out on DVD and I can watch it at my own leisure. Normally in bed with a hot chocolate – how sad am I! At the moment, I'm watching the second series of Desperate Housewives, one after the other. Brilliant."
A self confessed super fan of Most Haunted and editor of GhostMag.com. Matt's passion for ghost hunting began when he moved into a haunted house in his second year of university in Leicester! His favourite location is the Niddry Street Vaults in Edinburgh.